Saturday I woke up to a message from Twitter that said "You have reached 700 followers", shortly followed by a message that updated the number of followers to 800. Given that I had been at barely 600 followers on Friday and it was early on the west coast, my initial thought was: "Go home Twitter, you're drunk." I started my morning routine, went for a run and later hopped on Twitter to confirm my follower count at 600… only to find it hovering around 800. What? I had been relatively quiet on Twitter, and as cool as the posts that I knew of referencing me have been, they aren't the type to generate 200+ new followers on a Saturday. Naturally, my reaction started with concern: "I wonder what I'll get to apologize for today! The possibilities are endless!"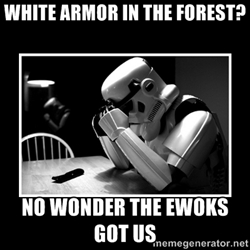 (It really is too easy – I've spent too much time apologizing this year.) Then I thought "wake up your kids, I have a lesson in social media to share! It turns out all of that stuff I say to the school kids about the permanence and reach of your internet posts are true!" A simple Bing/Google search revealed the most likely source: this fun little Phrasee article. Cool Story. Oh and look there's another one about the same Tweet! It's like Christmas! why did I tell one of my best friends that email is dead for all to see on Twitter? Have I failed at Social Media? Isn't the primary purpose for things like Twitter interacting with like-minded people about what we find important?
As usual, the TL;DR:
1. Email is not an effective two-way communication method for me and many of my peers in the industry.
2. Social media and mobile communications are a more effective form of communication if you want a rapid response from my demographic.
I put that tweet out there to exaggerate my opinion as many do in a forum that is limited to 140 characters or less, to socialize to my followers an effective way of communicating with me and to start a conversation about the way mobile is changing our lives. In a world where many of us are constantly staring at their mobile devices, I am inundated with information that varies in value. The value for me in email at work is as a means to search for internal information on the products I support, to send documented requests for assistance and to blast the occasional "in case you missed these 3-5 important things happening" email to my people. To me, email is an ineffective way of two-way communication because I receive a massive amount of email both professionally and personally every day. On the personal front, I can count on my email service to filter out spam and promotions with relative success. Professionally, what I get isn't spam, but it doesn't usually require an immediate action or attention either. It's there as an FYI or item of note – and whatever it is will probably change at least a few more times before I really need to know it. I could try to read every email and commit all of this information that is constantly changing to memory, but if I did I wouldn't be very good at doing my real job: talking to our customers, engaging/leading our people and of course making the number. I am still sitting on around 20,000 unread emails. I search for the important stuff in my free time. I read emails from key people in the company: my people, leaders and the occasional troublemaker. I check subjects to get a feel for what my day will be like much like people used to check newspaper headlines. While I do not think email is going anywhere anytime soon, I definitely think its use as an effective way of communicating in more than one direction has reached its "best before" date.
Social Media and mobile communications are a more effective form of interactive communication for me and many people like me. I travel a lot for work. I spend a significant amount of my time on planes or in transit. As good as technology has gotten, plane WiFi for things other than IM communications is a crap shoot at best. I get so many PowerPoints sent to my email that half of the time I don't get the good email updates until I land.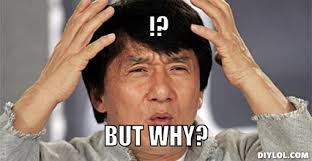 IM, iMessage, Twitter, all of that goodness almost always works if Wifi is up. I can be an effective worker and communicator with those applications, email is too cumbersome. I can market who I am and what I am passionate about to anyone who cares to look and they can make the choice to engage me in conversation or not. The last time I took advantage of an email deal was about 5 months ago. I may open one ad a week. I've bought at least 5 things via targeted marketing on various social media platforms since then. What's the difference? In my experience, the emails tend to be a wide blast with a catchy title that I always feel guilty for clicking Targeted advertising via social media already takes my interests, age and lifestyle into account and comes up with pictures of items that I may want to buy. Example: On Facebook my best female friend gets an add from a clothing company for a Doctor Who shirt. I get this: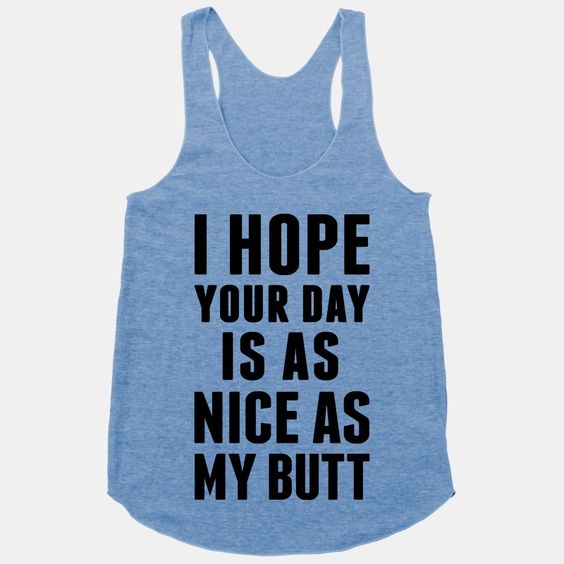 It's ok to laugh, I did. I value exercise over time in front of the TV and I find humor in these things. I am the type to wish someone a day based on their opinion of something I like… "If you don't have something somewhat nice to say, well it's your choice to have that kind of day." I don't have a PHD in marketing, but that is good marketing. That is how you reach a generation of young talent who is too busy focusing their time on making a difference: targeted ads with imagery that fits right into their lifestyle. I am cautious of anyone who touts any one answer as the best form of communication. I am an engineer and a leader. Show me statistics that say that email is the best form of marketing, I will show you a clever statistician that gets paid by an email marketing firm. The answer always lies between ones motives and "it depends". As with most cases, the tools you need to do the job depend on the outcome you want to achieve. Social Media is a more effective way to engage with me and many of my peers. I prefer to engage my customers directly in person when I can because they appear to retain more information and have a better experience than they would through email or webcast. It shows them I care enough about their business to speak directly. There are other demographics that do better with TV, email and other forms of marketing. Who are you trying to target? Why should they care? What is your end goal? All of these questions and more lead you to the right tool to do the job.
Thanks to phrasee for the free press and the opportunity to have a more meaningful discussion! Open season readers! What works for you?